Financing & Rebates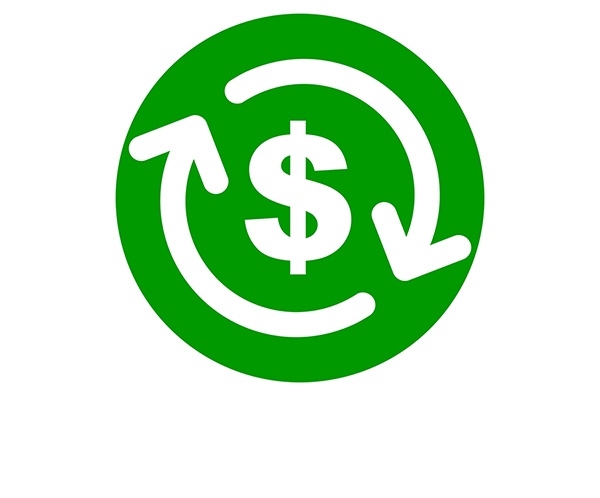 Ready to Save on Your Next Efficiency Upgrade?
GoGreen Financing has embraced the benefits of improved home performance, resulting in a tapestry of options for clean energy financing and energy efficiency rebates that make smart upgrades a viable option for most homeowners. BPP is among the energy efficiency companies that will work with you to come up with the best rebate option for your projects.
Keep Up the PACE
Property Assessed Clean Energy, or PACE, is an innovative program that partners local government with finance companies to offer low-cost financing for alternative energy or home efficiency improvements. PACE financing programs add the loan payment amount to your property tax bill as a line-item assessment.
The financing can be used for clean energy such as solar photovoltaic panels, solar hot water and other zero emission upgrades. PACE also finances energy efficiency improvements, including heating, cooling, insulation and ventilation. Among the PACE financing programs offered in the San Francisco Bay region are:
CALIFORNIA FIRST
YGRENE
REEL/CHEEF
GOLDEN STATE FINANCE AUTHORITY
Rebates Lower Investment Costs
California offers upgrade rebates and incentives that can reduce your initial costs for home efficiency improvement projects through energy efficiency companies. These rebates are offered through Energy Upgrade California and, in the San Francisco area, through BayREN programs. These rebates are based on improvements that improve efficiency by a certain percentage and can be worth thousands of dollars, depending on the improvements.
Federal Investment Tax Credit for Solar
The federal solar tax credit (also known as the investment tax credit, or "ITC") reduces the overall cost of installing a solar system with a 30% deduction from your federal taxes. This 30% credit is set to gradually reduce in amount beginning at the end of 2019 – meaning now is a great time to make the switch to solar.
BPP Is Among the Leading Energy Efficiency Companies – Contact Us Today!
Ready to save energy dollars? BPP, Inc. can help you develop a winning strategy for energy savings for your home. Contact us at (925) 256-1092 or submit our online contact form to start improvements to make your home cozy and comfortable today.