Helping Orinda Homeowners Improve Home Efficiency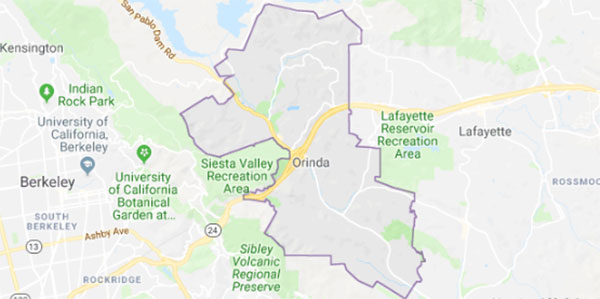 Less Energy Use, More Savings
The average American household spends just over $2,000 annually on energy costs, according to research conducted by Lawrence Berkeley National Laboratory. That's a sizeable expense that goes toward heating and cooling, powering appliances and keeping lights on. While you cannot control the cost of energy in the form of natural gas, electricity and other fuels, you can do something about how much energy your household consumes.
That's where BPP, Inc. comes in. Our mission is to use our knowledge of home performance technology to improve your home's efficiency and make it a better place to live. We have helped many homeowners in Orinda by performing home energy audits, home air quality testing and other assessments that help to determine ways to improve indoor environments while saving money and protecting the environment. Here's more about the services BPP offers.
Home energy audits. The primary purpose of an energy audit is to pinpoint areas of energy loss within the home and plan ways to stop it, therefore reducing heating and cooling costs.
Home air quality testing. As part of a home energy audit, BPP can detect poorly sealed areas that are allowing dust, allergens, pollutants and other contaminants to negatively affect your home's indoor air quality.
Heating & cooling. Let us install, maintain and repair your HVAC system, while ensuring that it is properly sized and designed for maximum comfort.
Window replacement. If drafty windows are a culprit behind your home's poor efficiency, BPP can install a wide variety of Jeld-Wen® window products.
Solar. Reduce or eliminate electric bills when you invest in solar photovoltaic panels. BPP can help you plan the best solar configuration for your home, and find financing and rebates to pay for it.
Remodeling. BPP has extensive experiences in all aspects of construction, and can be your partner for any home remodeling project.
Let's Talk About Your Home's Performance
BPP is here to help make your home energy-efficient. Get in touch with our team by calling (925) 256-1092, or submit our online contact form.