Insulation & Air Sealing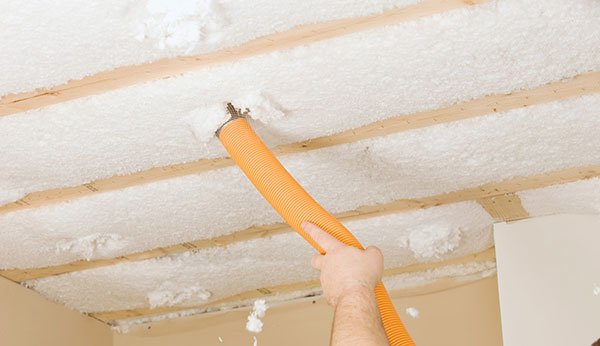 Ready to Cut Down on Energy Bills?
Insulation and air sealing are essential components to increasing your home's energy efficiency and comfort. Even in moderate climates, the exterior walls and roof of your home are the largest single area of heat loss. Ensuring that your exterior walls, crawlspace and attic insulation have high thermal resistance (or R-value) can translate into improved comfort all year long.
Identifying the Right Insulation for Your Needs
BPP can tap into more than 50 years of experience in construction and home performance upgrades. We're among the most experienced energy efficiency companies, and have completed projects from retrofitting existing century-old homes to designing systems for high-tech LEED homes. As a result, we've had the opportunity to evaluate the broad selection of insulation materials available on the market.
Often, our specifying will account for such individual needs including:
Natural or vegetable-based insulation.
Recycled insulation.
Insulation with minimal impact on indoor air quality and/or the environment.
It's often a balancing act to fit the right type of insulation to meet your home's needs.
The Importance of R-Value
The insulation's R-value refers to its ability to restrict the flow of heat through the material, which can impact the warmth and coolness inside your home depending on the outside temperature. Local and national efficiency codes require certain R-value insulation in attics, walls and crawlspaces, as well as insulation applied around ductwork. R-values are assigned to all types of insulation, including green fiber cellulose insulation made from 85% recycled paper and blue jean batt insulation made from recycled denim, both good choices for insulation.
Air Sealing Is Essential to Efficiency
Most homes have small—and sometimes large—gaps or cracks where outside air infiltrates into living spaces. These gaps can make rooms feel drafty, too hot or too cold. Defining where those leaks are and then closing them off through air sealing can help to improve your home's efficiency and comfort. A "tighter" house also improves your home's bottom line by keeping furnaces and air conditioning from working extra hard to compensate for the outside air leaking in.
Air sealing your home can be a cost-effective step to improve comfort. Plus, there are incentives and rebates that will help cover the cost of hiring energy efficiency companies and help you start saving right away.
Home Performance Audits Identify Insulation & Air Sealing Priorities
During our energy audits, BPP uses a number of tools to identify home performance problems, including insufficient or damaged insulation and air leaks in ductwork in the attic, crawlspace and other areas in the home. Some tools we use include:
Blower door testing to identify leakage and insufficient R-value wall and attic insulation.
Duct blaster to test for leaks in ventilation ductwork.
Infrared camera to visually show where insulation is lacking.
Our home performance auditor also inspects the home from top to bottom to identify other areas that can tax HVAC systems and reduce energy efficiency and comfort in your home.
Schedule an Evaluation Today
Is your home suffering symptoms of poor insulation or air leakage? Contact BPP to arrange a home performance audit appointment and get your home back to comfort and efficiency. Call us at (925) 256-1092 or submit our online contact form.