Boost the Efficiency of Your Concord, CA, Home With Our HVAC Services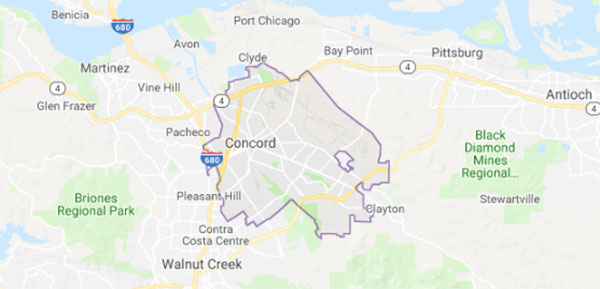 Heating & Cooling Systems Designed for Performance
BPP, Inc. is ready to help you take an energy efficiency approach to HVAC replacement. Your heating and cooling system is responsible for the bulk of your utility bills, which is why it's crucial to work with a contractor who has training in developing energy-saving, environmentally-conscious solutions. BPP can also perform repair and maintenance of almost any HVAC make or model common to the Concord, CA, area.
What We Offer
AC Units
Stay cool and comfortable in the summer with a properly sized air conditioning unit installed by BPP. Our technician will inspect your AC system and help you select the right unit based on your square footage, budget and other needs. We offer several cooling options, including central air conditioning, window units, and ductless AC or mini-split heat pumps.
Furnaces
Furnaces in the Concord area can be powered by natural gas, electricity or fuel oil. BPP can repair and maintain your existing furnace, or help you select a replacement furnace or heat pump that conserves energy while meeting your home heating requirements.
Heating & Cooling Maintenance
When properly maintained and cleaned, your heating and cooling system will perform better for longer and cost less to operate. Talk to us about our HVAC maintenance service contracts.
Mini Split Heat Pumps
Mini split units offer energy-efficient cooling – or both heating and cooling – for large and small spaces. They include remote electronic controls and may also be used to improve indoor air quality.
Residential Mechanical Ventilation
Because today's homes are built much tighter, proper ventilation is often lacking, resulting in the need for an alternative ventilation system. Let us design a balanced ventilation system for your home.
How Can We Help You?
In the Bay Area, call BPP at (925) 256-1092 or submit our online contact form to schedule a review of your present system. We're ready to help you reach your home performance goals.