Contact Us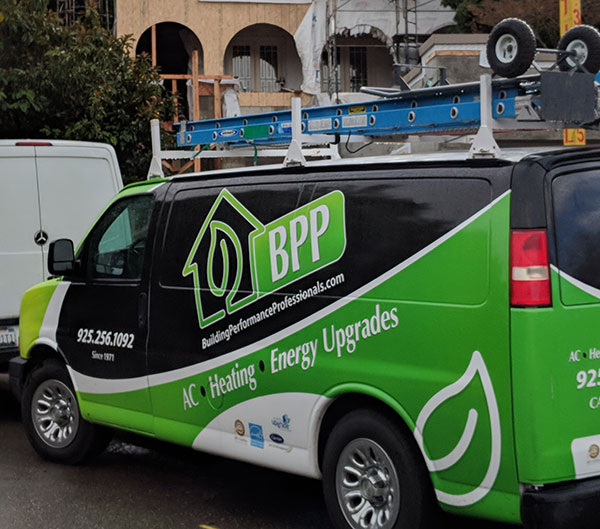 Quality Results You Can Count On
Our customers love our service and attention to detail. BPP, Inc. has 40 years in the business and offers a broad range of services, including:
Home performance audits
Installing, servicing & maintaining HVAC systems
High efficiency heating and cooling, including mini-split heat pumps
Insulation, duct sealing & mechanical ventilation
Solar photovoltaic systems
New construction
Give Us a Call!
Whether you need to set up an appointment or just get answers to a question about heating and cooling or home performance, BPP is here to help!
Office Address:
837 Arnold Drive Suite 4
Martinez, CA 94553
Phone Number: (925) 256-1092
Email: info@MasonBPP.com
Call, email or submit our online contact form and we'll get in touch!
BPP
837 Arnold Drive Suite 4
Martinez, CA, 94553