PACE Financing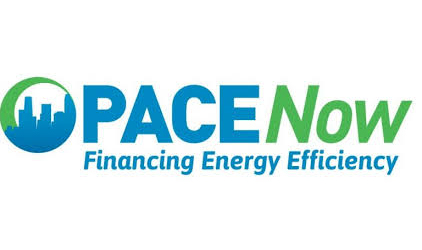 See What You Can Do in Your Home!
If you're reluctant to invest in home efficiency services and improvements, there's an easy way to finance those upgrades through the PACE Financing Program.
What Is PACE?
PACE stands for Property Assessed Clean Energy, which is a public-private collaboration between local government and homeowners to fund clean energy and make efficiency upgrades more affordable.
How does it work? We're glad you asked!
PACE financing is provided by private companies that include CaliforniaFIRST, Ygrene and HERO in the San Francisco Bay area.
Upgrades can include windows, doors, heating and cooling, solar and other improvements to make your home more efficient and comfortable.
This energy financing is 100%, using up to 15% of your home's value, with no out-of-pocket costs and no credit scores needed.
PACE financing offers typically low-interest loan rates with locked-in interest rate. Payments can be amortized over as much as 30 years, and are paid as a line item on your property tax bill.
Because this energy financing is guaranteed by property, the financing can be transferred to the next owner.
CaliforniaFIRST
CaliforniaFirst is a public/private finance that offers Property Assessed Clean Energy (PACE) financing for homeowners who wish to upgrade their home's water or energy efficiency. Like other PACE financing programs, the cost of the project is paid as a line item on your property tax bill and can be transferred to subsequent owners. BPP is proud to partner with this financing program!
CaliforniaFIRST offers home upgrade financing with several attractive features:
100% upfront financing
Variable payback terms up to 25 years
Zero down payment
No credit scores required
The benefits that come from improving your home's performance can include higher property values, lower energy and water bills, and much more. Eligible improvements include energy-efficient heating and cooling systems, solar, air sealing, ventilation and windows.
Ygrene
Ygrene is a clean energy PACE financing program. Ygrene gives homeowners the opportunity to upgrade their homes' renewable energy and/or water and energy efficiency. BPP is a Ygrene energy certified contractor and we can work with you to help determine the best home efficiency services for your family.
How Does Ygrene Work?
Here are the basics:
Ygrene offers, fixed-rate, low-interest 100% financing for as long as 30 years.
Payments are made through your property tax bill.
Ygrene financing requires no down payment, fees or points.
Ygrene's PACE financing is applied to your home and is passed along to the next homeowner should you need to sell.
The financing can be used for multiple projects based on the equity you have in your home.
HERO
HERO provides energy financing in many California communities. This low-interest financing may be used for a wide range of energy efficiency improvements, including solar.
How Does HERO Financing Work?
HERO works with local communities to provide financial incentives to help homeowners improve their home's energy efficiency. Here are some of the details:
Financing up to 20-year terms.
Borrow up to 15% of your home's value.
Apply online and receive quick financing approval.
Payments are added to your property tax bill.
HERO financing can be transferred with the property when sold.
We are a certified HERO contractor and can help you identify and prioritize which improvements will give you the most bang for your buck. Our extensive experience in helpiInc.ng homeowners reduce their energy bills and increase comfort will help you get going on your own home efficiency improvements.
Ready to Apply?
BPP, Inc. is here to provide home efficiency services that offer excellent value. For more information about financing efficiency upgrades, get in touch with our team today by calling (925) 256-1092, or submit our online contact form.